Health & Wellness
If you need compassionate and loving care for your pet, trust the team at Jason-Little Road Animal Clinic. We have been American Animal Hospital Association Accredited for more than 25 years and serving our community for more than 30. We provide a stress-free environment and are feline-friendly trained. From preventative care and surgery to dentistry and the most advanced diagnostic equipment, we are well-equipped to provide your pet with the care they need to live a long and healthy life.
---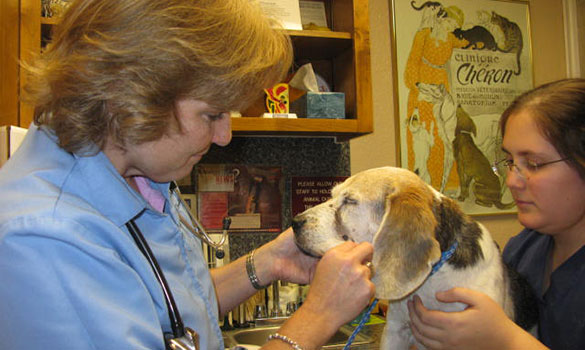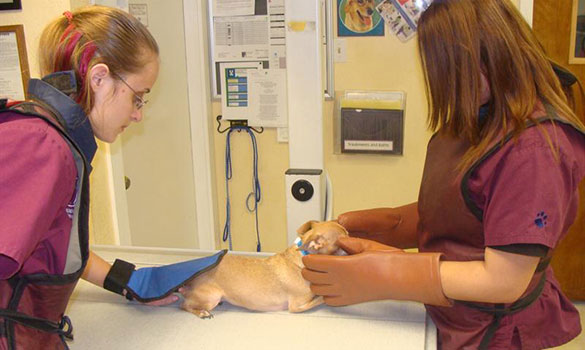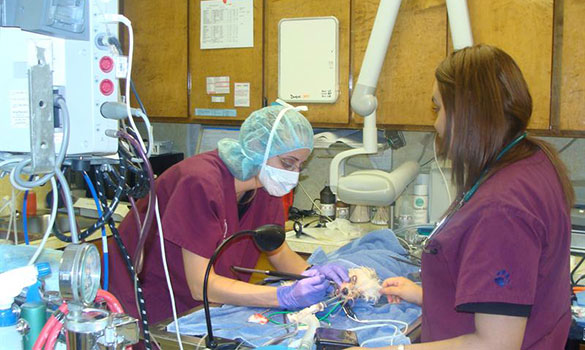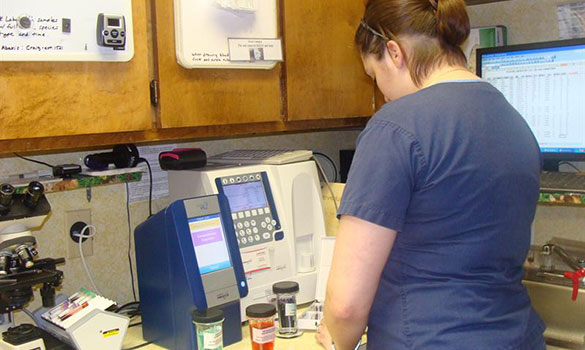 ---
Preventative Healthcare & Wellness Program
We strive to prevent illness whenever possible. Our wellness programs are designed specifically for your pet and include a comprehensive physical exam, internal parasite testing, heartworm testing and preventative, flea and tick control, a vaccination program, spay and neuter procedures, urinalysis, and specialized blood tests. The programs recommended by our veterinarians and staff are specific to your animal's needs based on their species, breed, and age.
---
Vaccinations
We tailor a vaccine program for each individual pet based on his/her exposure and needs. And since less is more, some of our vaccines are given every three years as recommended by the American Animal Hospital Association.
---
Radiology
Radiographs or x-rays help evaluate skeletal, cardiopulmonary, gastrointestinal, reproductive, and urinary systems. Our on-site x-ray machine develops pictures in minutes. We can get an immediate diagnosis, enabling us to start treatment quickly.
---
Surgery
We offer the most advanced surgical techniques and technology. All patients are carefully screened before surgery by performing labwork, chest x-rays, and an electrocardiogram to ensure they are healthy enough to undergo surgery. Anesthetics are specifically tailored to your pet. Surgical services and facilities include: board certified surgeon available for consultation; a fully trained veterinary and technical staff to ensure the safest, most efficient, state-of-the-art procedures for your pet; heated surgery tables for greater comfort; advanced sterilization techniques; ECG and oxygen saturation monitors; intensive after surgery care and pain management.
Orthopedic Surgery
Dr. Caleb Vaughan, along with our competent staff, performs orthopedic surgeries on-site. Dr. Vaughan is available for consultations as well as follow up care post operatively.
---
Cutting Edge Laser Therapy
Customers value the clinical benefits of laser therapy for veterinary care. The benefits of laser therapy are relatively new in the veterinary industry. Laser therapy brings marked improvement in the health of pets, quickly and free of side-effects.
The most common MLS Therapy indications are pain relief, intervertebral disc disease, post surgical pain relief, degenerative joint disease, wound healing, arthritic conditions, muscular/skeletal system trauma, cystitis, and inflammatory conditions.
---
Dentistry
Our dental care and ultrasonic cleaning, polishing, and fluoride application keep your pet's teeth and gums looking great and help prevent serious illnesses like kidney and heart disease. We take a full set of dental x-rays to help ensure the roots of the teeth are in good shape. When your pet gets a dental treatment, we also include an appointment with a staff member who will go over your animal's dental results and discuss options for keeping your pet's teeth and gums healthy and looking great.
---
Laboratory
In our on-site laboratory we have the capability to perform many tests to get a diagnosis in minutes. These tests include heartworm tests, fecal analysis, cytologies, complete blood counts, chemical profiles (testing liver and kidney functions), thyroid tests, and urinalysis. We also have a variety of outside laboratories to aid in advanced diagnostics.
---
Pain Management
Veterinary patients feel pain under the same circumstances people do. Therefore we treat every surgical patient with pain medication before and after surgery. We also have many medications available to alleviate your pets' chronic pain.
---
Behavioral Counseling
Illness doesn't always have a physical cause. We can help you and your pet with basic behavioral problems and can refer you to a behavioral specialist for more complicated issues.
---
Nutritional Counseling
Some pets require special food and all pets benefit from a balanced diet. Our trained and certified staff is available to help you choose the right diet for your pet to keep him or her happy, healthy, and active.
---
Microchip Implantation
Microchips have helped to reunite thousands of pets with their families. We offer the most widely used microchip products to increase the chances of safe recovery and we will register your pets for you.
---
Euthanasia Services
Saying goodbye to a long-time friend is painful. We work with clients to ensure their pet's comfort and dignity. Services include peaceful euthanasia as well as taking care of your pet's remains at your direction.