Meet Our Veterinarians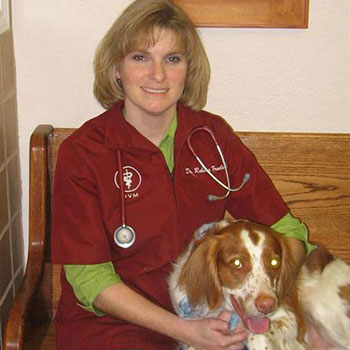 Rebecca Froelich, DVM, Practice Owner
I grew up on a farm in Pennsylvania where animals were a large part of my life. However it wasn't until high school that I decided I wanted to be a veterinarian. I received my Bachelor of Science Degree from Penn State University in 1989 and Doctor of Veterinary Medicine degree from the University of Illinois in 1993. Very early in my veterinary school days I realized that, although horses are what brought me into this profession, dogs and cats are my passion to treat as a veterinarian.
After graduation I married, moved to Arlington, and in May of 1994, I found my home here at Jason-Little Road Animal Clinic. Being able to help you and your pets brings me fulfillment every day. I value most the relationships we have built over the years and look forward to the new ones to come.
I am a member of the American Veterinary Medical Association, Texas Veterinary Medical Association, and Tarrant County Veterinary Medical Association. I also am very proud to have Jason-Little Road Animal Clinic be certified as an American Animal Hospital Association (AAHA) hospital. Maintaining this distinction and level of practice is very important to me.
My personal life includes a wonderful husband, Wayne, our adopted children Nicole, Thomas, Gavin, Dakota, and Serenity, two dogs, two cats, and one horse. In my free time I love reading, riding, and taking care of my family. The clinic is my pride and joy and I am blessed to have such wonderful staff members and clients. Thank you for being a part of my family here in Texas.
---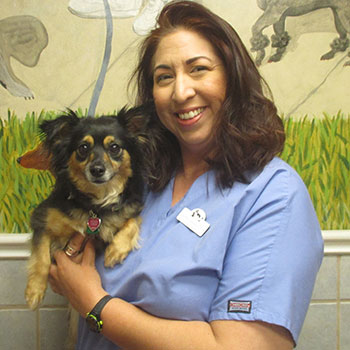 Camille Gutierrez, DVM, Associate Veterinarian
As a young girl growing up in Austin, TX, I always had a household of pets. I hoped as a child to fulfill my dream of becoming a veterinarian although my path was not a direct one. I began my working career outside the field of medicine after I earned a Bachelor of Science degree from the University of Texas of Austin in 1993. It was not until 2003, that I decided to return to school to pursue my lifelong dream of being a veterinarian. In 2009, I received my Doctorate in Veterinary Medicine from Purdue University and began practicing in Denver, Colorado. I returned to Texas after several years to continue practicing in Austin.
My motto in life is to "pay it forward" so in addition to my clinical work, I also perform practice management consulting and work with veterinary hospitals across the country. I help my fellow veterinary colleagues maintain their practices so that they can continue providing valuable services to their communities. I enjoy learning of improved methods of treatment through continuing education and am a member of the American Veterinary Medical Association.
I currently share my life with two rescue dogs, Lucy and Phoebe and a cat named Jojo. I enjoy traveling, architecture and design as well as modern quilting in my spare time.